Minnesota is known for its magnificent nature, especially in lakes and forests. This state has a population of 5640000 residents and is the home of Twin Cities, Minneapolis, and Saint Paul.
For numerous reasons, Minnesota is a great place to live, whether you're single, a family, or a retiree. The pros of moving here include many outdoor activities like hiking, swimming, fishing, boating, biking, boating, or running. Additionally, the community here is very friendly, meaning you'll have no problems fitting in. Minnesota has a high minimum wage and a very praised educational system.
Overall, this state is very affordable and holds various festivals.
If you're a nature enthusiast and want to live in a friendly environment, we recommend checking out our list of the best places to live in Minnesota.
Best Places to Live in Minnesota
Minneapolis
Falcon Heights
Shorewood
Chanhassen
Edina
Plymouth
1. Minneapolis
Minneapolis has a population of 420000 residents and is the most populous city in the state. It's known for its vibrant nightlife and high-rise office buildings. Minneapolis is an excellent place for college students because of its highly-rated educational system. Regarding safety, there is no need to worry as long as you explore the safest neighborhoods before moving in. Although housing prices aren't low, you'll be happy to know that rental prices are pretty moderate if you consider renting an apartment or a house.
2. Falcon Heights

Falcon Heights is among Minnesota's best places to move to and has a population of only 5571 residents. The city is close to the Minnesota State Fair, which holds numerous events with numerous restaurants and shops throughout the year. Actually, Falcon Heights is a suburb of Minneapolis and a great place for all age groups.
3. Shorewood
Shorewood is Minnesota's densest community and represents an urban village with about 8000 residents.
Shorewood is located in the woods near Lake Minnetonka, Hennepin County. It's rated as an excellent place for walking, hiking, biking, or additional recreational activities. Shorewood is safer than more than 70% of similar-sized places in the entire country, so don't hesitate to move here.
4. Chanhassen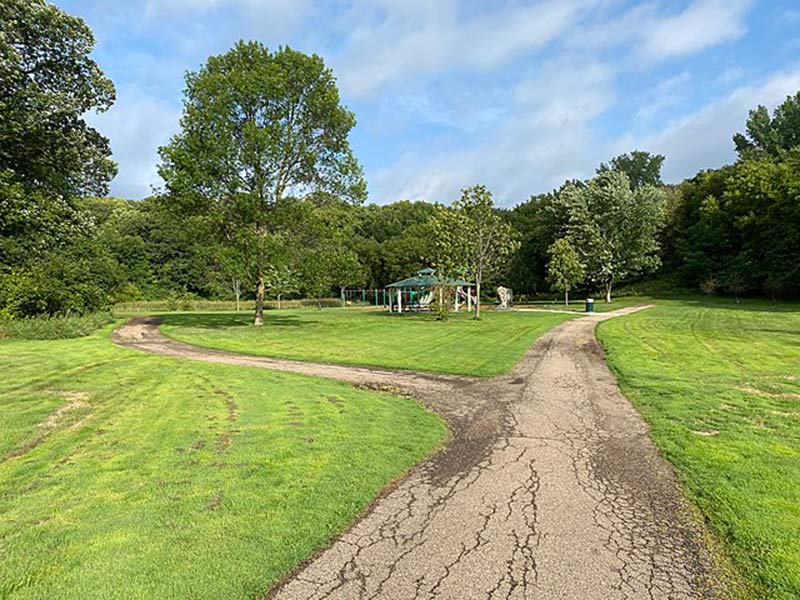 Chanhassen is another suburb of Minneapolis, located in Carver County, and has a population of nearly 26000 residents. It's among the most charming cities in the state. It's most famous for the Chanhassen Dinner Theatres Company, where a meal comes with tickets. The crime rate is among the lowest in the entire country, meaning that this city is highly rated when it comes to safety. Suppose you are wondering what to do in Chanhassen. In that case, there are numerous activities you can indulge in, including visiting the Paisley Park recording studio or Lake Ann Park, checking out Brindisi's Pub, or even practicing shooting at Stock and Barrel Gun Club.
5. Edina
Edina is located in Hennepin County, with a population of 51746 residents. Most residents here own their homes and tend to lean conservative. It's one of the best places to live in Minnesota since it owns an urban feel while being very affordable. It's suited for all social groups, and whether you are single, a family, or a retiree, Edina is an excellent choice for relocation.
6. Plymouth
Plymouth has a population of about 80000 residents and is located in Hennepin County. It offers residents a dense urban and suburban feel and is frequently ranked as one of Minnesota's best places to live. The quality of life is amazing, while Plymouth is vibrant and full of history. We absolutely recommend you think about moving here if you are considering Minnesota.
<a href="https://movingfromto.com/best-places-to-live-in-minnesota/" title="Best Places in Minnesota"><img src="https://movingfromto.com/blog/wp-content/uploads/minnesota.png" alt="Best Places in Minnesota" border="0"/></a>