Vermont has a population of about 625000 residents and represents one of the six New England states. It is known for excellent food like maple syrup, cheddar cheese, and very popular Ben and Jerry`s ice cream. Vermont is also home to many artisan foods, farms, wineries, breweries, and fresh produce. Did you know that Vermont got its name from two French words? Vermont is the second smallest state in the US, right behind Wyoming, and was one of the first states that outlawed slavery. Furthermore, Vermont is a great relocation option, mostly for safety, that is far below the national average, making it a great place for all ages and social groups, including young professionals, retirees, and families.
So, if you are thinking about moving to this lovely state, we recommend checking our list of the best cities in Vermont.
Best Cities in Vermont
Burlington
Montpelier
Hinesburg
Colchester
Manchester
Northfield
1. Burlington
Burlington has a population of more than 40000 residents and is the most populous city in the state. Being the county seat of Chittenden County, Burlington is known for its ultra-liberal environment and very free-thinking spirit while also maintaining an intimate atmosphere. Being both a college town and a commercial city and fall is the best time to visit it. However, if you choose to live here, whether you're a young professional, a retiree, or plan on raising a family, you'll surely love it here.
2. Montpelier
Montpelier, with a population of about 8500 residents, is the capital city of Vermont. Although a small town, it has big city amenities with a wide range of strong neighborhoods, a lively cultural life, excellent schools, diverse recreational opportunities, and many interesting people. It is also the seat of Washington County and represents one of the largest historic districts in Vermont. Furthermore, it has been recognized as one of the best, if not the best, smaller art towns in the country.
3. Hinesburg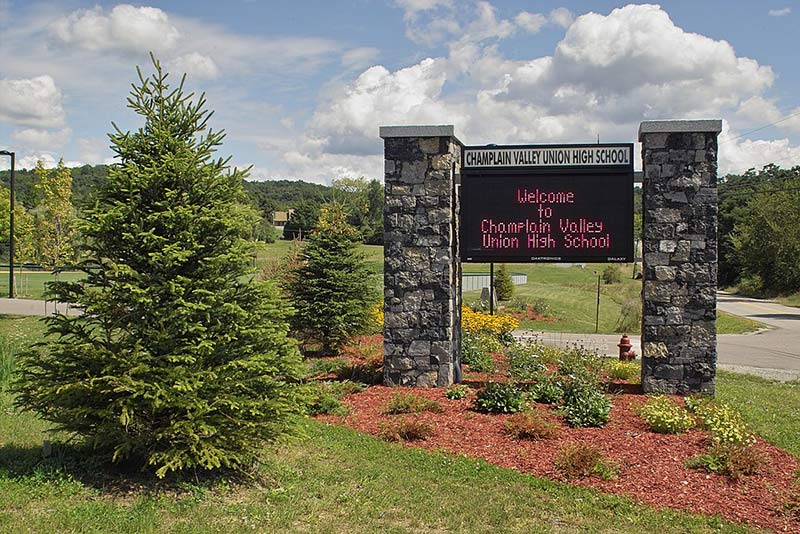 Hinesburg has a population of only 800 residents, making it one of the smallest places on our list. Hinesburg, located in Chittenden County, has great weather, especially when talking about the summer months. It is a great place to retire in.
4. Colchester
Colchester has a population of more than 17000 residents and is also located in Chittenden County. It is ranked as one of the best places to live in Vermont and stands for a very quiet and safe area. We highly recommend it to anyone who values peace and privacy and wants to live in a mid-ranged city in Vermont.
5. Manchester
Manchester, with a population of more than 4000 residents, is one of two towns that are county seats of Bennington County. It is one of the safest places to visit, work, and live in, so we recommend it for all age and social groups.
6. Northfield
Northfield has a population of about 2000 residents and is located in Washington County. Although in a rural area, it is close enough to hospitals and major cities. If you are planning on raising a family here, you`ll be pleased to know that it is a perfect place for your young ones to grow up.
<a href="https://movingfromto.com/best-cities-to-live-in-vermont/" title="Best Cities in Vermont"><img src="https://movingfromto.com/blog/wp-content/uploads/vermont.png" alt="Best Cities in Vermont" border="0"/></a>