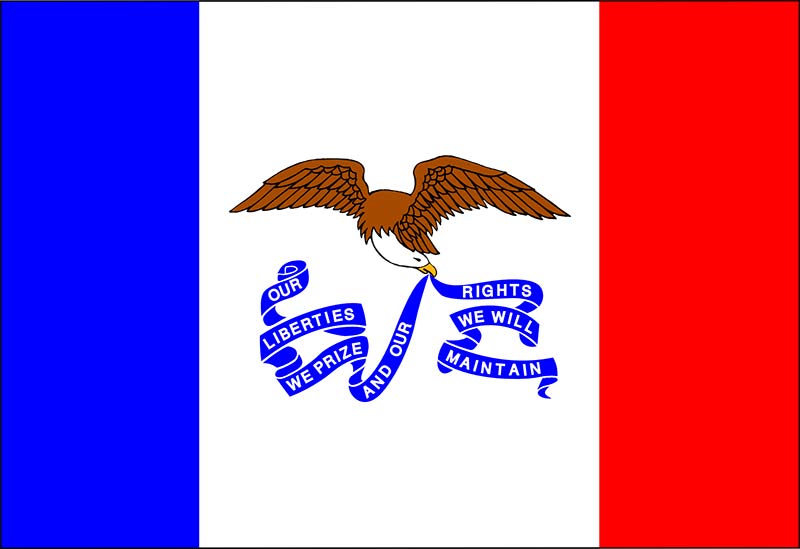 Iowa is known for its low cost of living, high-quality educational system, and decent job market while owning all of these characteristics in smaller and mid-sized cities. Iowa is the 26th largest state and 31st most populated state in the country, with about 3200000 residents. The state's capital and the most populated area is Des Moines. Iowa got its name from the Ioway people, one of many Native American nations.
Minnesota borders Iowa to the north, Missouri to the south, Wisconsin and Illinois to the east, and Nebraska and South Dacota to the west.
Furthermore, Iowa is the only state with two parallel rivers bordering it, the Missouri River and the Big Sioux.
The prettiest part of Iowa is the 500-foot Pikes Peak State Park, established in 1936, that overlooks the Mississippi River.
Another recognized tourist attraction is the State Capitol Building which is known for its 23-karat towering gold dome. This historical state building was built and established in 1886.
The oldest city in Iowa is called Dubuque and has a population of 58196 residents. It's located on the banks of the Mississippi River. Accordingly, Iowa owns many attractions, and destinations visitors will find appealing. If you plan to move to Iowa, the primary reasons that many may find appealing are great schools, affordability, and magnificent nature.
So, in the following article, we made a list of the Best Mid-Range Cities in Iowa.
Best Mid-Range Cities in Iowa
Cedar Rapids
North Liberty
Ames
Pella
Bettendorf
1. Cedar Rapids

Cedar Rapids is famous for being the largest corn-processing city in the entire world, with 132201 residents. It's the second-largest city in Iowa. Cedar Rapids is ranked very high on numerous lists regarding the best places to buy a home, the best places to live in, and the safest cities in the country.
Cedar Rapids is a great place to raise a family and has a small city vibe while also owning a good job market. Many engineers and young entrepreneurs live and work here.
2. North Liberty

North Liberty is located in Johnson County and has a population of about 18829 citizens. North Liberty, also known as the Big Bottom, North Bend, and Squash Bend, was renamed and founded in 1913.
Actually, North Liberty is the suburb of Cedar Rapids and one of the best places to live in Iowa. Besides highly-rated public schooling, private schools are also available. Usually, residents have moderate political views, and North Liberty is great for younger folks, families, and retirees.
3. Ames

Ames has a population of 66023 residents and is known for its very stable economy, supportive community, good medical care, numerous parks and recreational activities, and the world-famous Iowa State University.
Ames is located in Story County and owns many bars, pubs, restaurants, high-quality job opportunities, and affordability, scoring very high on numerous lists of best cities in the US.
4. Pella

Pella got its name from the Dutch settlers persecuted in their own country because of religious views. The name Pella is taken from the biblical city of refuge.
Pella, with a population of around 10231 residents, is located in Marion County. This small but vibrant city offers a dash of Dutch and is famous for the annual "Tulip Time" celebration.
Additionally, Pella has low crime rates, a lovely community, and a booming job market when it comes to the quality of life here.
5. Bettendorf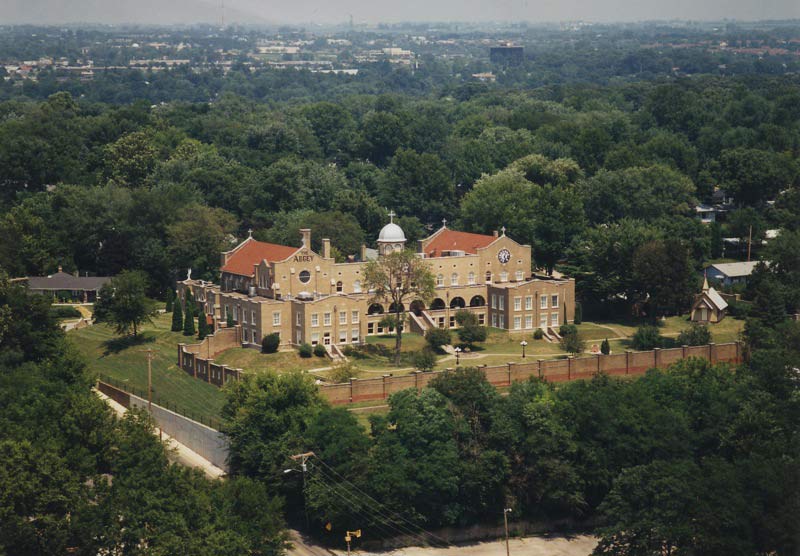 Bettendorf, located in Scott County, is absolutely one of the best places to live in the country. Bettendorf has a population of approximately 36000 residents, and most residents own their homes.
The city offers many pubs, restaurants, and bars, while the majority of citizens lean conservative.
It's listed as one of the best cities to live in Iowa because the city is fitting for all age groups, including individuals, entrepreneurs, families, and retirees.
<a href="https://movingfromto.com/best-mid-ranged-cities-to-live-in-iowa/" title="Best Mid-Ranged Cities in Iowa"><img src="https://movingfromto.com/blog/wp-content/uploads/iowa.png" alt="Best Mid-Ranged Cities in Iowa" border="0"/></a>